At First State Bank, our employees experience a culture of shared values and practices that cultivate a fun and rewarding workplace. A culture that drives us to go above and beyond the expectations of our customers, communities, and employees. By bringing motivated, forward-thinking, and friendly people together; we have created an environment that thrives on teamwork and communication.
When you join the First State Bank team, you will begin as a valuable team player with room to advance and grow your skill set. Are you ready to start your banking career with a company that will put you first? If so, we encourage you to submit your application today!
---
From the beginning, we have been contributing to our local communities; helping businesses prosper and watching families grow. With a rich heritage of service and leadership, First State Bank is committed to remaining a meaningful partner to our customers.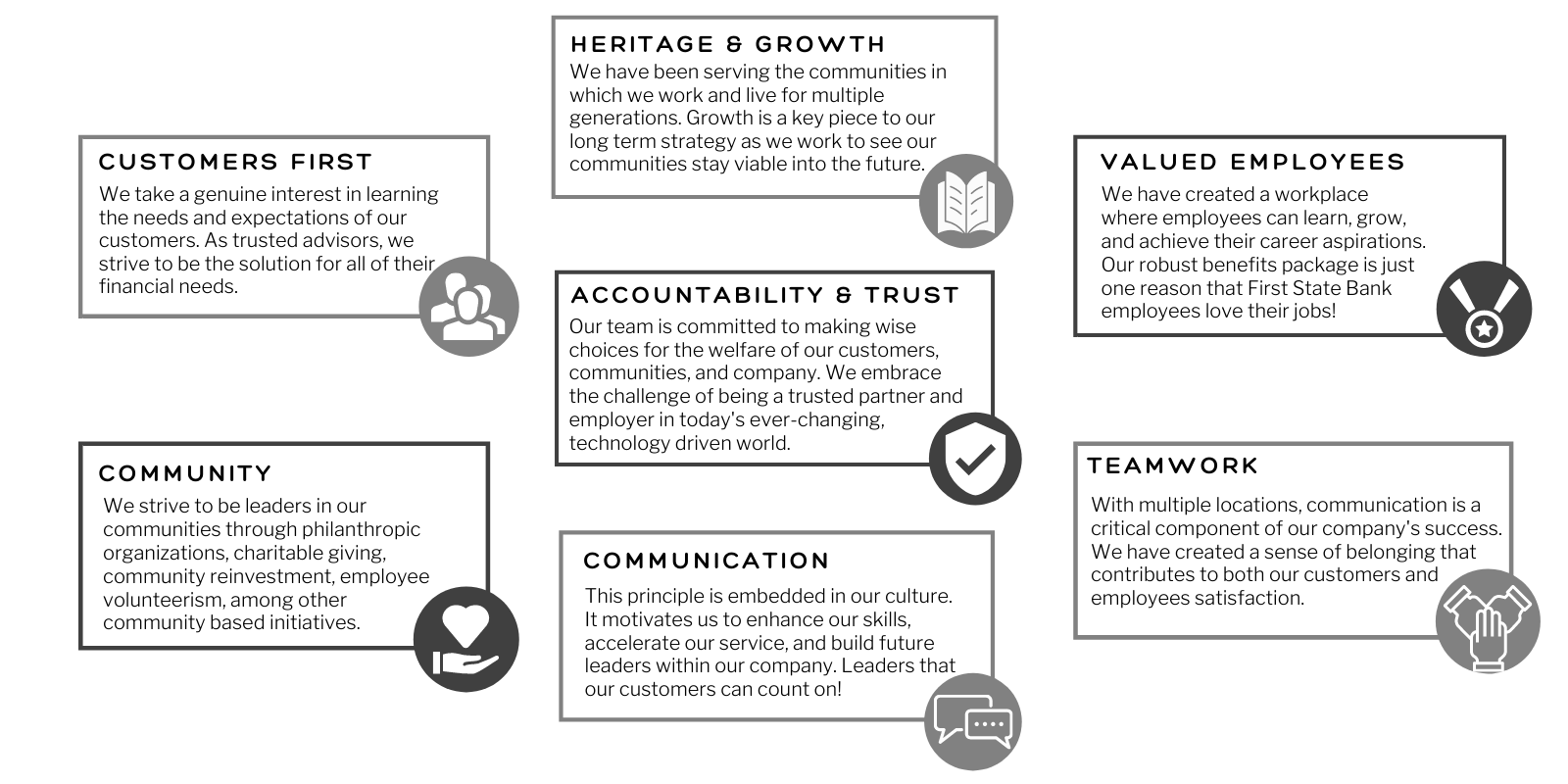 Human Resources Officer: Brandy Orme
Phone: 308.995.4411
Fax: 308.995.8371
*Applications received when no openings are posted will be retained for six months, but immediate acknowledgement or follow-up may not occur.
*First State Bank is an Equal Opportunity Employer and complies fully with all federal, state and local employment laws and shall provide equal employment and advancement opportunities for all persons regardless of age, race, color, creed, religion, national origin, sex, sexual orientation, disability, status with regard to public assistance or marriage, or any other category protected by local, state or federal law.